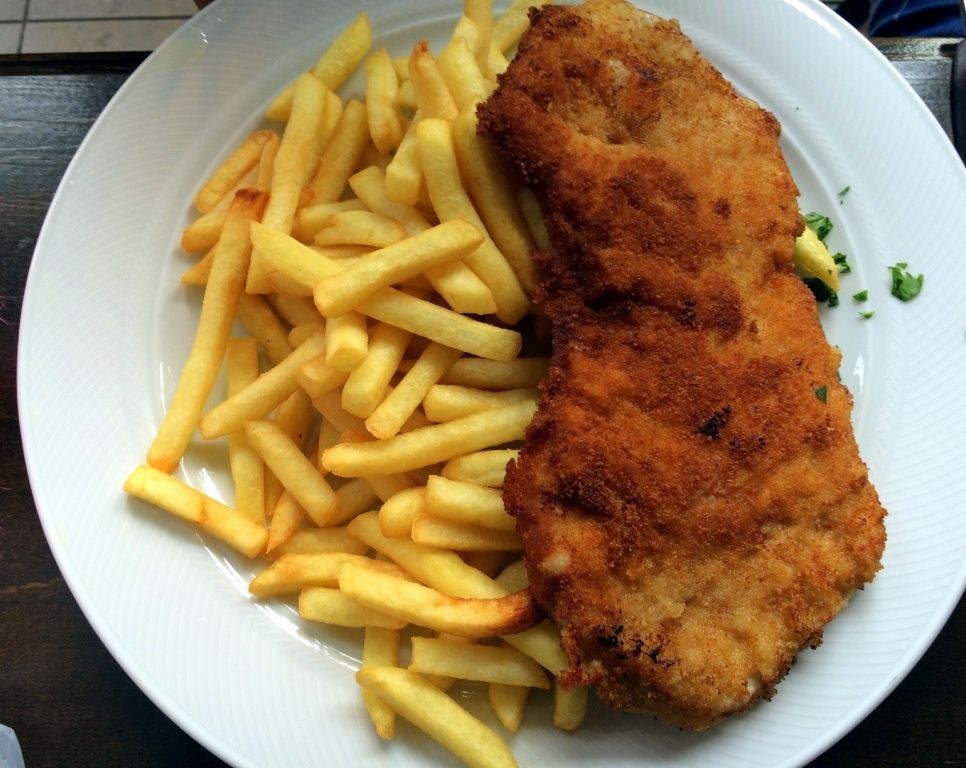 Stor Schnitzel mit Pommes til en lille pige…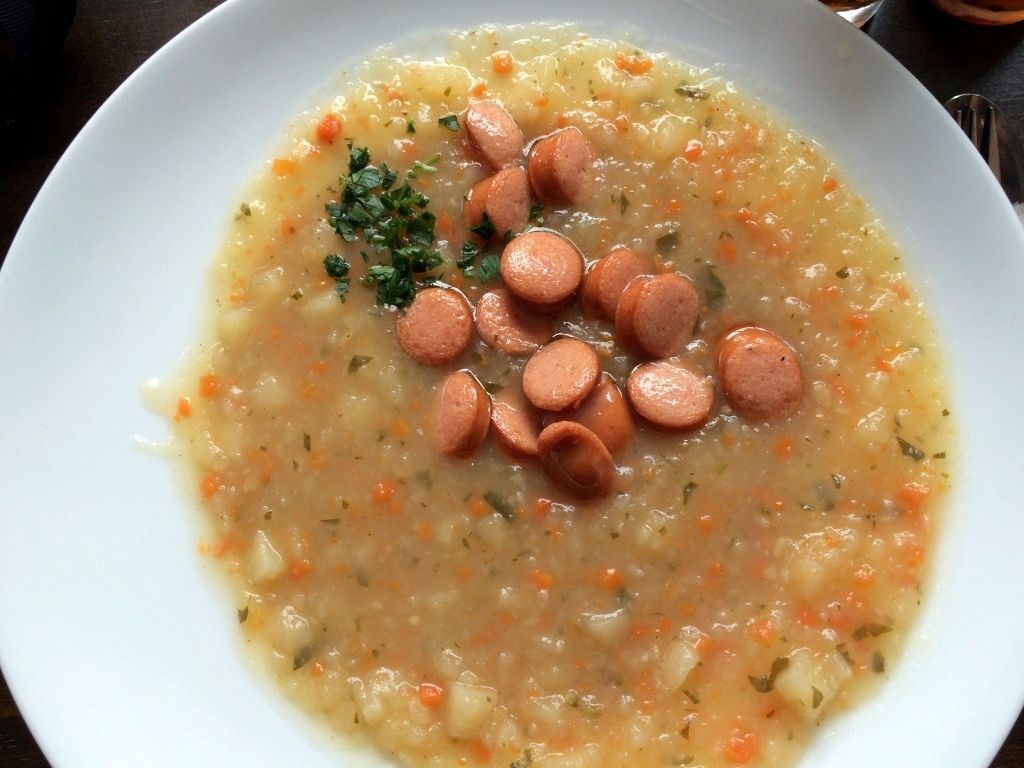 … og en solid kartoffelsuppe mit Würstchen til mig på Die Garbe på Frankfurteralleé 40, et typisk Berliner-frokoststed.
Prøv deres Bionade at drikke til. Den er virkelig god.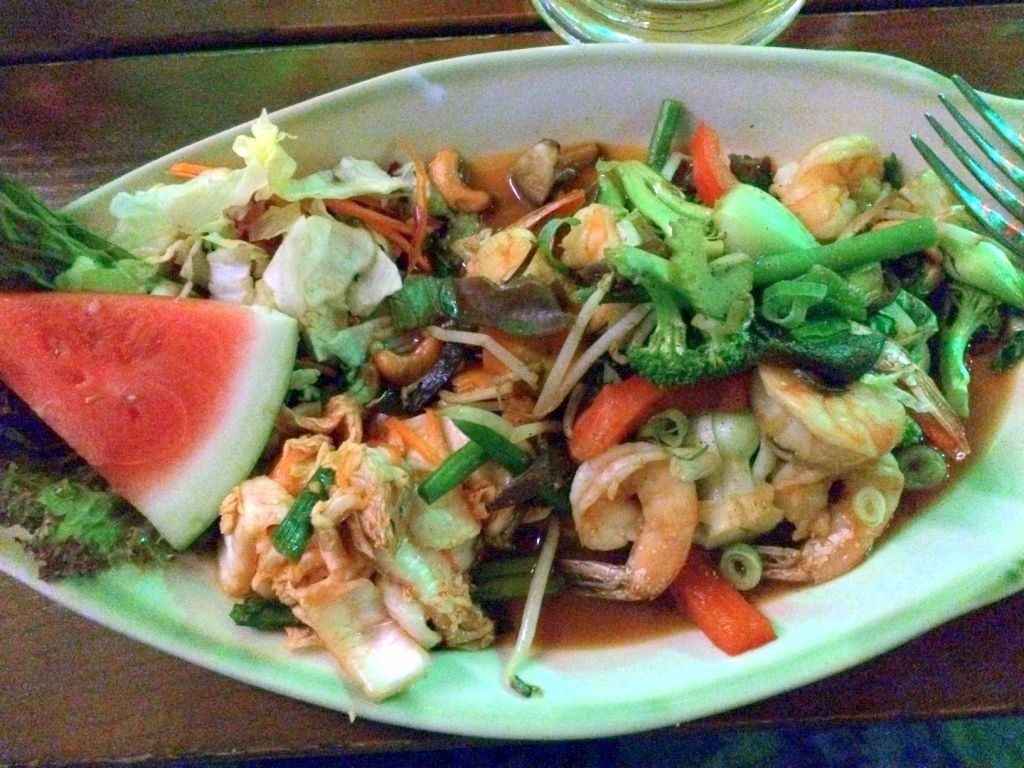 Dejlig vietnamesisk mad på New Day på Niederbarnimstrasse 25.
Vælg en af de menuer, de har sammensat på forhånd – de er fantastiske.
Og betjeningen er sød og smilende, nogle gange en mangelvare i Berlin, sagde jyden 😉
Vi spiste der hele to gange.

Kager i Rittersports Chokoworld, Französische Strasse 24, Berlin mitte. Man kan lave sin egen Rittersport der. Et stort hit hos ungerne. Og kagerne var super-lækre.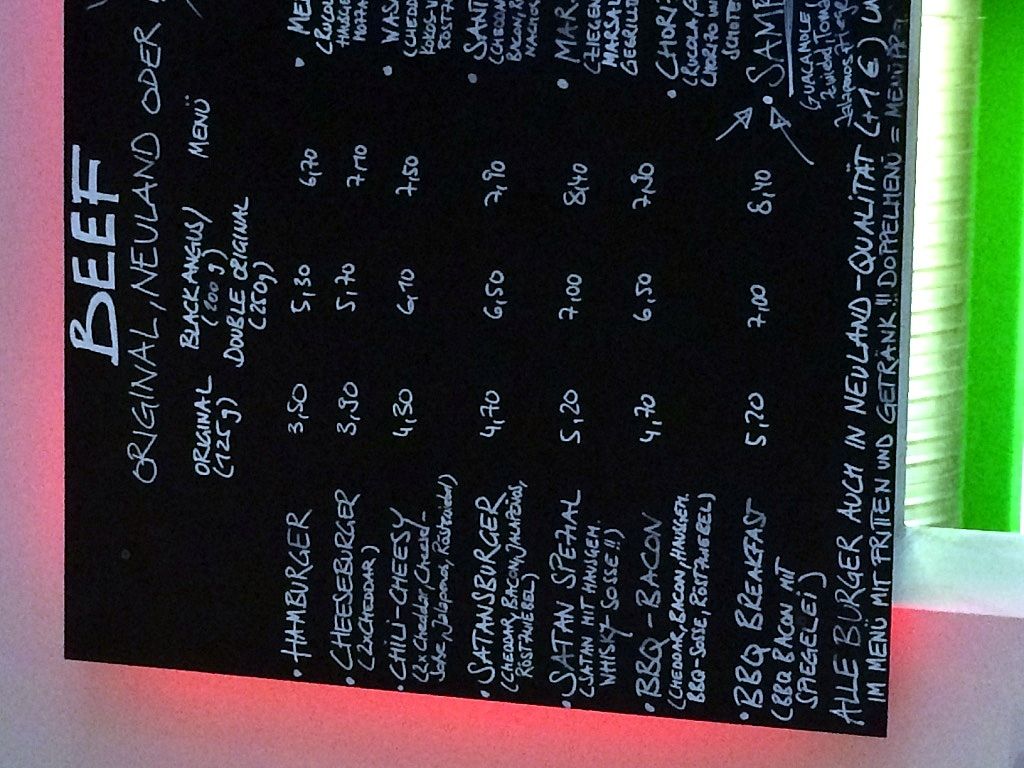 Burgere hos Burgerwehr på Rigaerstrasse 75. Ku' godt igen!

Pizza Napolitana-style på en fin lille italiensk restaurant på Proskauer Strasse – jeg kan desværre ikke huske, hvad restauranten hedder, men den var så god, at vi var der to gange.

Og FritzKola i privaten. Stærkt afhængighedsskabende 😉