De knyttede armbånd fra Mono & Me er et modefænomen overalt i blogland, men langt før de blev mange bloggeres yndlingsaccessory, blev de brugt af millioner af katolikker til at holde styr på, hvor mange Fadervor, Ære være Faderen og Hil dig, Maria-bønner de havde bedt.

Den traditionelle rosenkrans består af 10 dekader med ti knuder (Hil dig, Maria) i hver, adskilt af en større knude (Fadervor) og et kors for enden.
Rosenkranse har været "in and out of fashion" mange gange. For eksempel var rosenkransen denne seje dames favorithalskæde engang i 80'erne.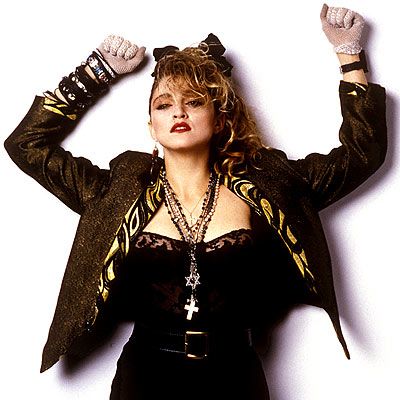 Rosenkransen findes i forskellige udformninger, både som fashion item og som religiøs genstand.
Min favorit er den knyttede rosenkrans, som Mono & Me har brugt som inspiration.
Den er så ærlig i sit udtryk, synes jeg.
Og oplagt til et DIY.
Jeg har jo ikke lige en Mono & Me-forhandler nede om hjørnet herude i Udkanten 😉
Jeg brugte en multicolor hoppe-elastik (nylon med elastiksnor indeni).
Den kan fås i Fætter BR, og der er nok til 6-7 armbånd med 1-3 knuder på hver.
Jeg klippede først passende ensfarvede stykker af, men man kan også sagtens lave dem, så de bliver ligesom dip-dye, da farverne på elastikken ligesom glider over i hinanden.
Derefter holdt jeg de klippede ender hen over en flamme et par sekunder, så de ikke kommer til at trevle.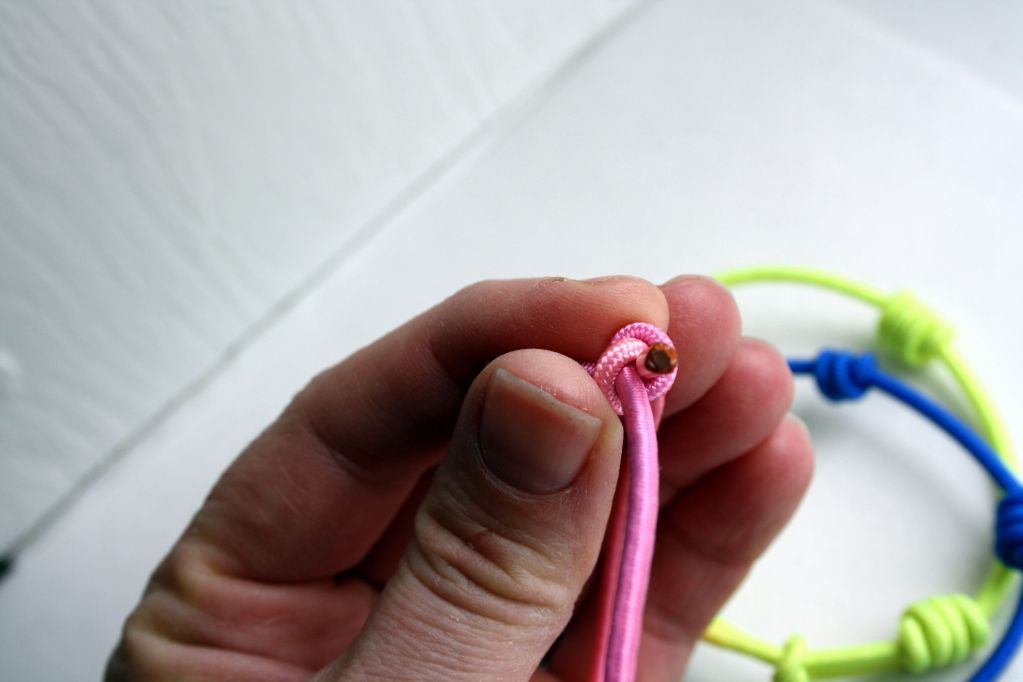 Til sidst brugte jeg denne guide, som kommer fra et katolsk site.
Den er super-nem at følge.
Man kan vælge at lave lige så mange omviklinger, man vil, men der skal være minimum 2.
Jo flere omviklinger, jo større knuder.
Man kan lave sine armbånd af mange forskellige slags tråd.
Der er en forhandlerliste her.
Ellers kan tråden også købes over eBay. Søg under "twine knot rosary".
Hvis man gerne vil have et knyttet kors på sit armbånd ligesom dem fra Mono & Me, viser guiden også, hvordan man knytter dem.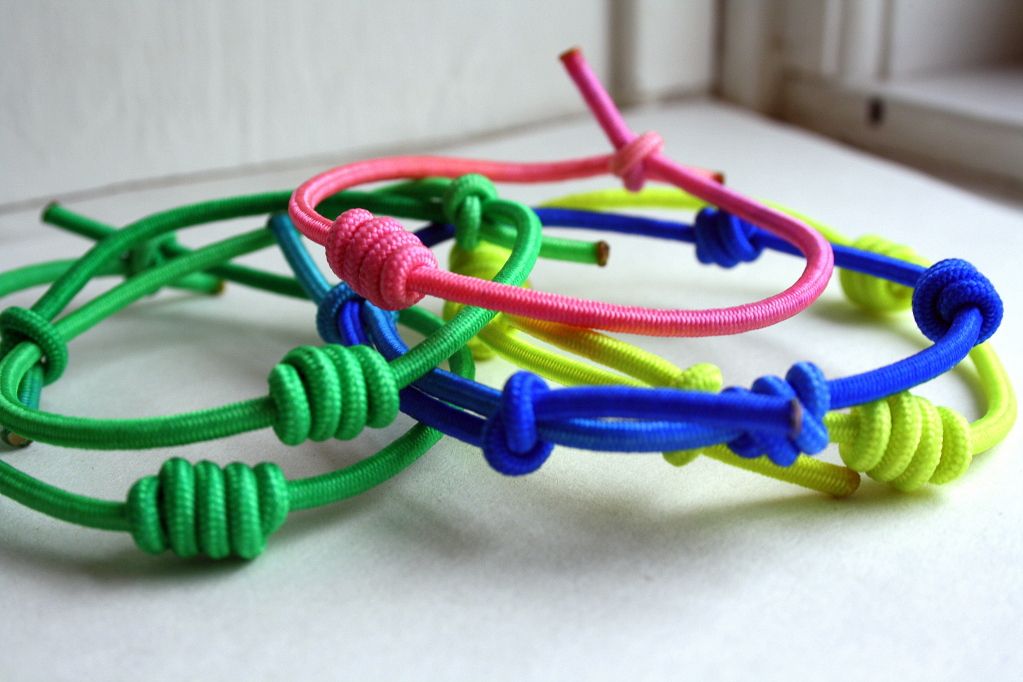 Easy-peasy 🙂