Eller til sommerferie ethvert andet sted i USA for den sags skyld 😉
I toilettasken har jeg:
Solcreme.
Jeg ryger i vandet, så snart jeg vågner, og der er virkelig ikke tid til at shoppe efter solcreme først!
Desuden er det umuligt, da jetlag gør, at jeg er oppe og i vandet ukristeligt tidligt 😉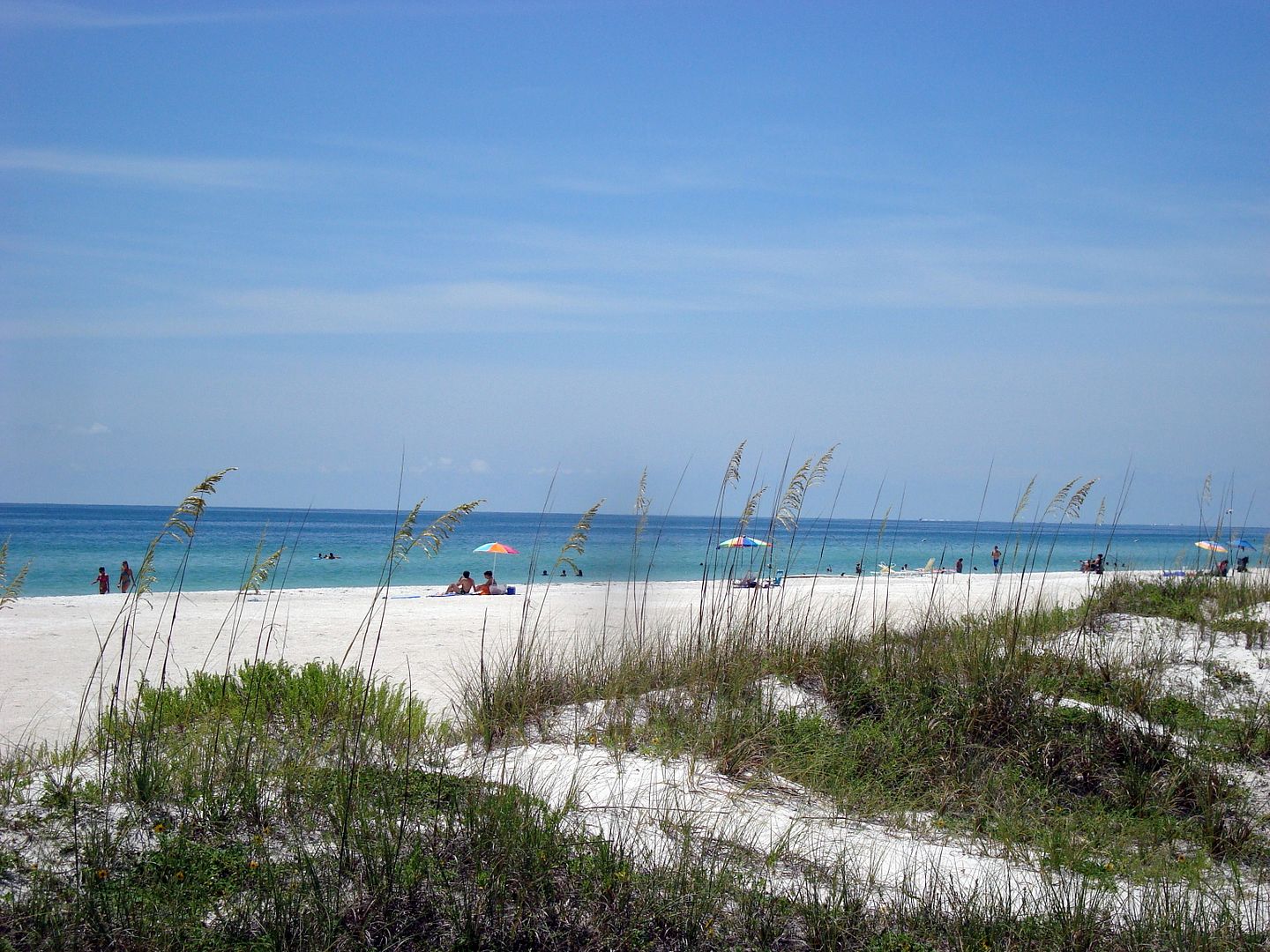 Vandfast mascara, pink læbestift og kulørt neglelak.
Som regel får jeg farvet øjenbryn og vipper, før jeg rejser, men det er alligevel rart nok at have en mascara med, og hvornår skal man ellers få brugt alle sine læbestifter og neglelakker i skøre farver hvis ikke i Florida 😀
Ellers er der som regel en nail parlor lige om hjørnet, så man kan blive pampered.
En almindelig mani koster 25 og en pedi 35 dollars plus tip hos Salon Salon f. eks.
Jeg og yngstepigen blev forkælet der i hele 90 minutter, såååå skønt 🙂
Bodyshine af en eller anden slags.
Jeg fedter det på kraveben og skuldre. Og lige under øjenbrynsbuen. No eyeshadow needed.
Masser af hårnåle og elastikker.
Der er så skidevarmt, at jeg ikke gider at have håret hængende ned ad nakken.
Ellers har jeg altid neglefil, neglesaks og tweezerman-pincet med.
Alt andet køber jeg i enten Walgreens (pharmacy/drug store) eller Publix (supermarked). Det er også her jeg stock'er op med Eos læbepomade (ca. 30 kr. pr. stk.), Essie (ca. 50 kr. pr. stk.) og Burt's Bees (imellem 25 og 100 kr. alt efter produktet).
Ellers prøver jeg de nye amerikanske mærker, jeg falder over derinde.
Priserne er virkelig gode, og udvalget er… lad os bare kalde det overdådigt.