Som nogle af jer måske allerede ved, er jeg bidt af en gal new yorker.
Jeg boede og arbejdede på Manhattan i New York tilbage i slut-halvfemserne, og jeg har paradoksalt nok endnu ikke været tilbage, siden den dag vi trillede ud af byen i en lejet bil på vej mod Florida på tre ugers ferie, inden vi vendte næserne hjem mod Danmark.
Jeg ved ikke hvorfor, men det har nok noget af gøre med, at NY pludselig blev alles by… og så er det ikke en by for mindre børn.
Nu er ungerne blevet store nok, så forhåbentlig er det kun et spørgsmål om tid, før jeg viser dem Central Park og Empire State Building og alle de dejlige brownstones og The Met og… det hele!
Indtil da ville jeg nyde at have denne plakat med Lower Manhattan på min væg.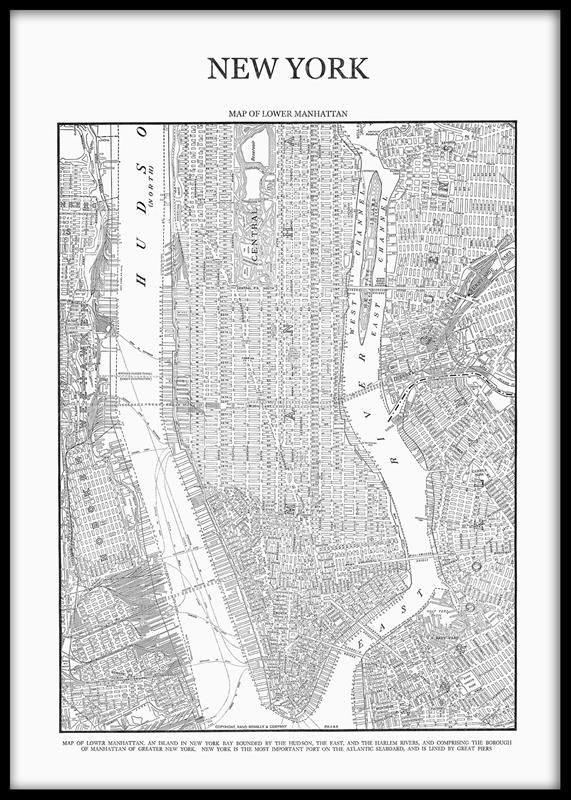 Den er fra Desenio.se, som åbner for danske kunder i slutningen af maj.
Allerede nu kan man tilmelde sig desenios nyhedsbrev, så man får besked om, hvornår den danske webshop åbner.
Når man tilmelder sig, deltager man også i konkurrencen om et gavekort på 500 kr, som udtrækkes dan dag, webshoppen åbner.
Jeg kunne også godt tænke mig den her til køkkenet og den her eller den her til mit walk-in.
Hæng på derude for i løbet af de næste uger kommer der en konkurrence hvor en af jer kan vinde en plakat fra desenio.dk