Under renovation af yngstepigens værelse, dukkede en lille, skjult skat op.
Da jeg tog fodlister af for at male, dukkede det fineste 60'er-tapet op hele vejen rundt langs gulvet.
Engang i 80'erne blev der lagt et lag tapet over, som skjulte støvede gule, blå og grønne nuancer og enkle mønstre, men de sidste rester sad stadig nederst på væggen.
Og som jeg sad dér på gulvet med uglet hår og hullede sweatpants på, skyllede gamle minder op på den indre strand: Om mit livs første tapet – det hvide, sorte og rosa mønstrede tapet i mors sovekammer – om de romantiske rosenknopper på min barndomsvenindes værelse og om de hessian-tapeter og endevægge tapetseret med brune solnedgange i stuerne i legekammeraternes trendy 1970'er-hjem, som jeg genert vandrede igennem i mine andedapper af kernelæder.
Og om hvidmalede savsmuld- og fedtede glasvævtapeter i mine første lejligheder det var i den lange periode dér i 80'erne og 90'erne, hvor hvide vægge og sort tøj var the shizzle :S
Siden dengang jeg sad dér på gulvet, omgivet af hukommelsens vraggods, har jeg drømt om en tapetvæg. Bare en enkelt lille én af slagsen 😉
Det kunne være, jeg skulle gøre alvor af det og smutte forbi tapethusets bibliotek for at savle lidt over deres tapetbøger næste gang, jeg er i Aarhus.
Indtil da kan jeg fornøje mig med alle de fine sager på hjemmesiden
Har I mon tapet på væggene hjemme hos jer?
Og hvilken slags tapeter kan I lide?
Se mine favoritter på hjemmesiden og  her. Okay, det sidste der er vist mest for sjov 😀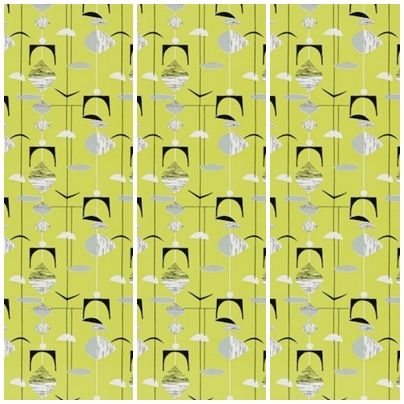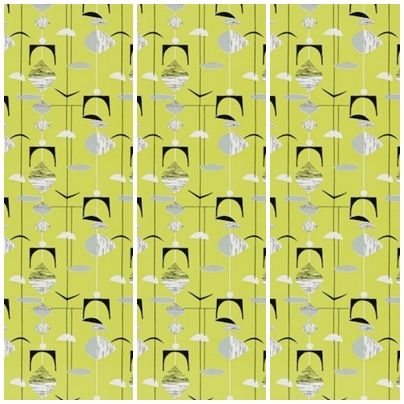 Det her ville klæde en væg i stuen, for det passer genialt til mine 50'er-stole og en Martini.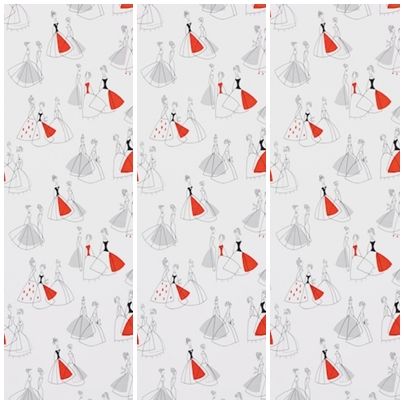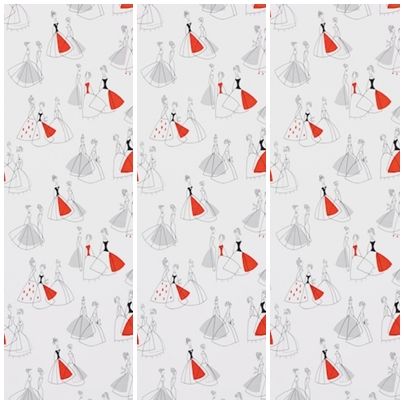 Det ville jeg til gengæld gerne have på en væg i mit walk in.
Jeg elsker det dér sving i skørterne 😉
Smid gerne en favorit i kommentarfeltet.
Det kunne være sjovt at se, hvilken slags tapet I går og drømmer om, måske retro tapet ?
Sponsoreret indlæg