English: We spent the weekend at Scandic Hotel – The Reef, a hotel resort in Frederikshavn in Northern Jutland. I've only translated the last part of this post. Please let me know if you'd like the whole post in English
Inspireret af fine Camille tog vi os et lille roadtrip herhen i lørdags: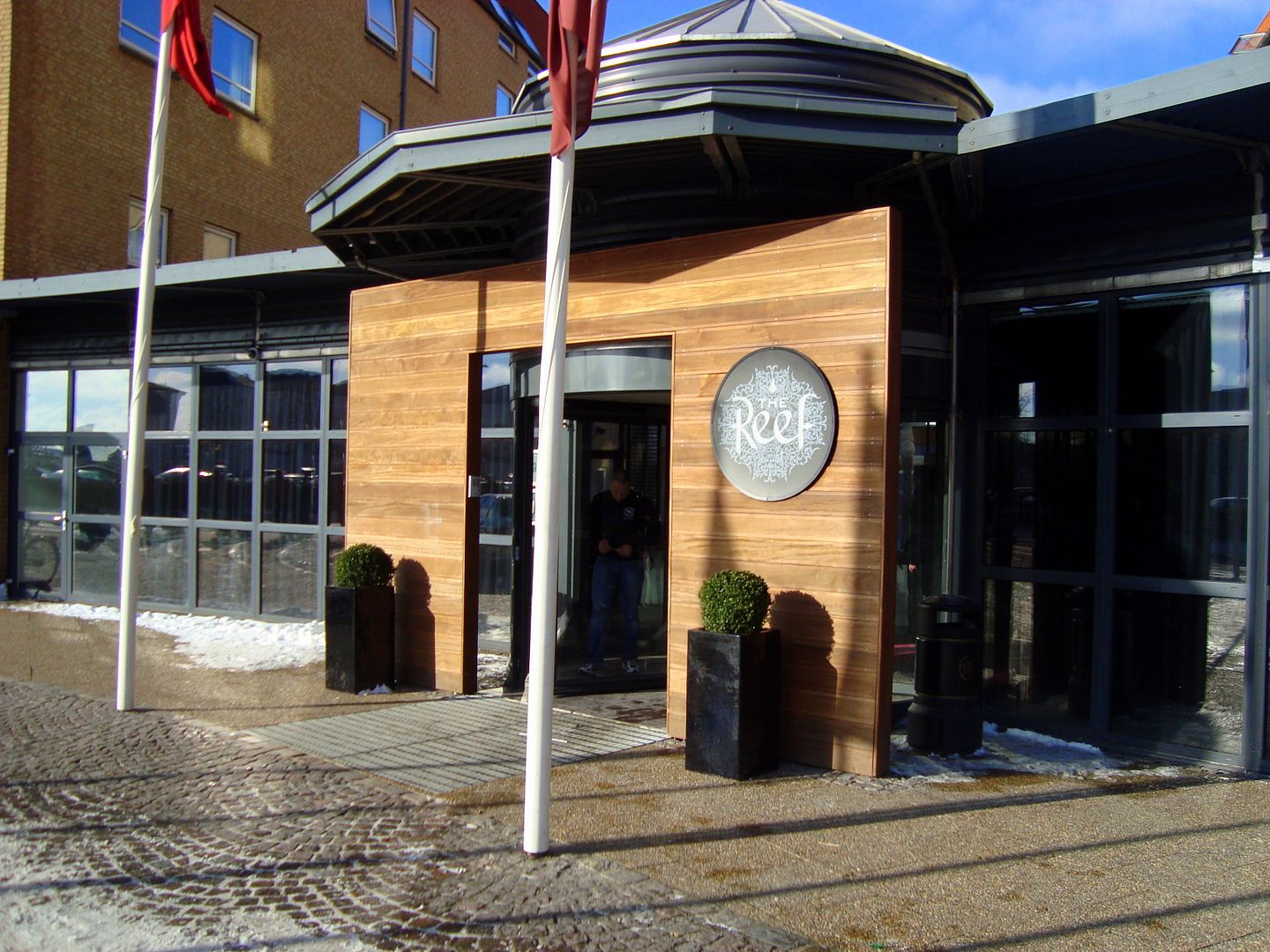 Vi havde booket et almindeligt værelse, fordi vi regnede med at tilbringe det meste af tiden i og under vandet, men da vi kom, var vi blevet opgraderet til en suite på sjette sal.

Damerne var vilde med deres seng, som kom ud af et skab i stuen.
Men da de fandt ud af, at der var boblebad og sauna i forældrebadeværelset, gik de helt bagover.

Der var en fantastisk udsigt over havnen. Jeg har en ting med havne – mærkeligt, jeg ved det – så jeg var glad. Jeg har nok 20 forskellige nærbilleder af de der kraner 😉

Da vi alle fire er vandhunde, var vi nok mest spændte på at se badelandet, som var rigtig fint.
Hvis I gerne vil høre mere om selve hotellet og badelandet, priser osv., er I velkomne til at smide en kommentar.

Om aftenen spiste vi på hotelrestauranten "Det gule pakhus". Jeg elsker at "klæde om til middagen", så i kufferten gemte sig turkiser, chiffon og et par fine sko.


New turqoise necklaces: Vintage, 10 Danish kr. each, app. 2 Dollars a piece