Den anden dag fik jeg ældstepigen til at tage et par outfitbilleder af mig.
"Jeg tager lige et helt tæt på, mor!" sagde hun, og jeg stillede op og missede glad mod solen.
Sikke et fint billede det blev. I hvert fald efter, at det for sjov blev kørt igennem Photoshop…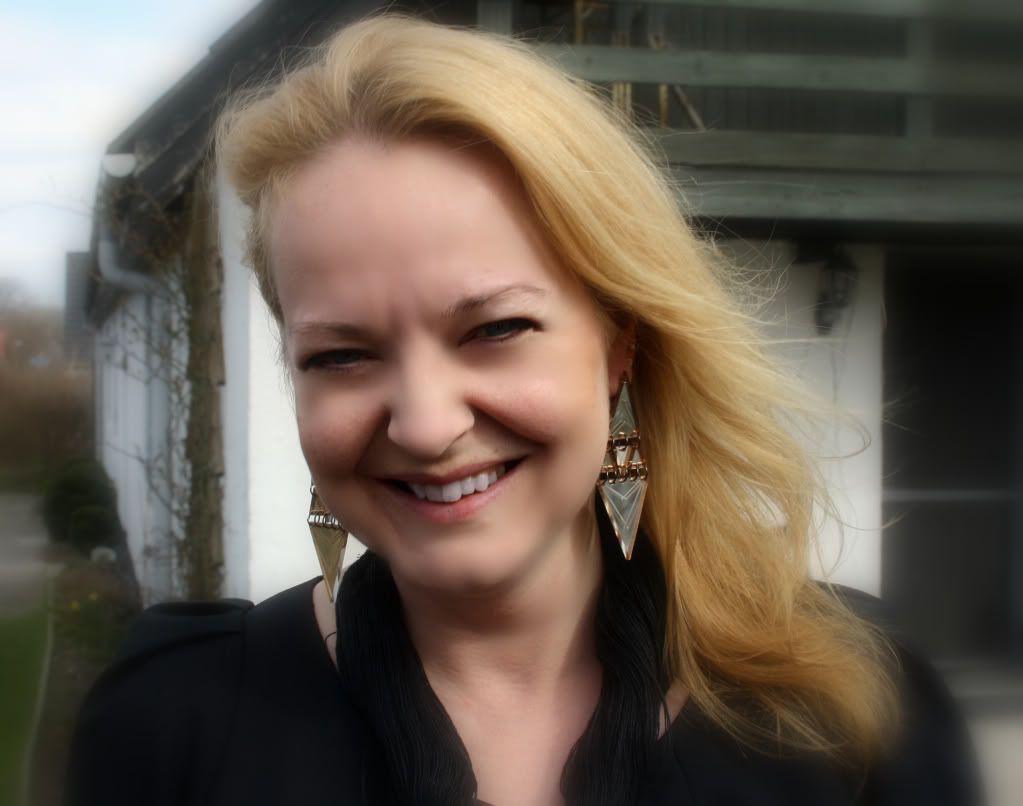 Faaaaail! Jeg ser direkte spooky ud, sådan på den dårlige vaseline-facon!
Og nej, det var ikke for sjov, det dér Photoshop.
Jeg sad jo foran computeren og blev skide flov genert over det her: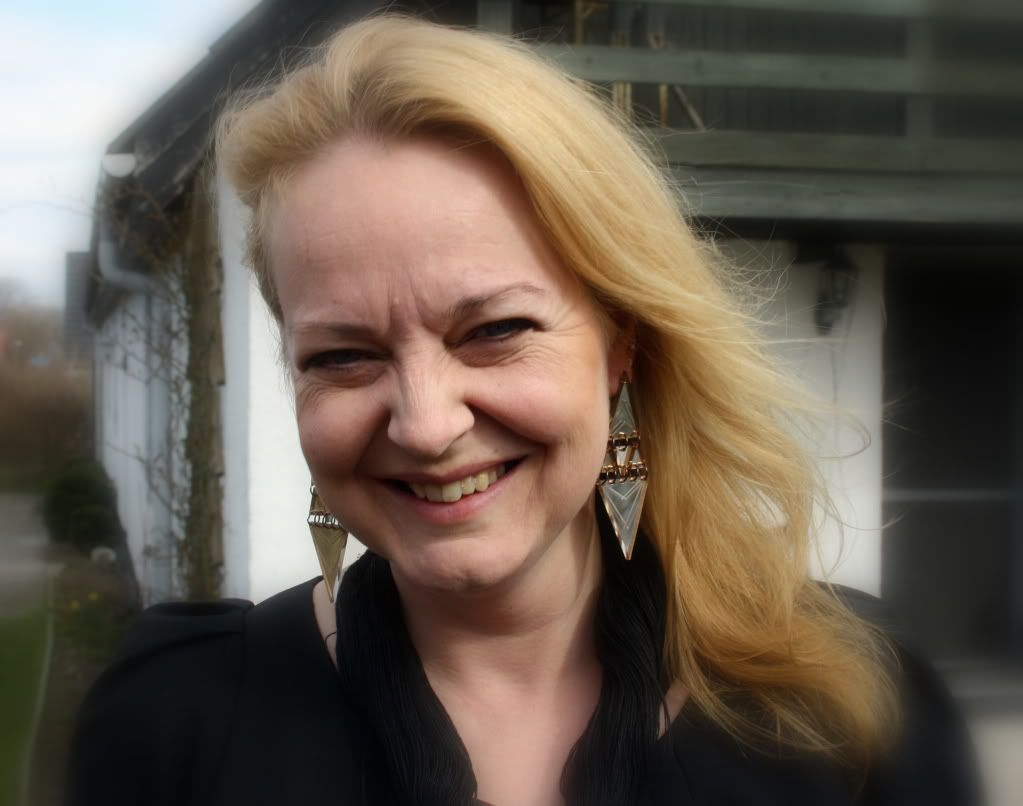 Hello there, Mrs. Wrinkles Galore!
Nej, jeg ryger ikke længere og har ikke gjort det i mange år, jeg husker næsten altid min solcreme, og jeg bruger da også øjencreme i perioder.
Ved I hvad? …
Jeg tror sgu tiden den b…. har tygget i mig.
Jeg er kommet til at ligne det, jeg er efter fire årtiers gnasken: "En midaldrende kvinde".
Kan jeg mon overhovedet finde ud af at være det, midaldrende?
Jeg mener, så er man jo ved at have styr på det hele, er man ikke?
Karrieren kører på skinner efter lidt rim på sporet og et par forsinkelser, man har fået de børn, man skal have. Når jeg ser en lille bebs, tænker jeg stadig: "Naaaaj, lige en til…".
Huset er renoveret halv-færdigt, og der er to biler i garagen, hvor der reelt set kun er plads til en bil, og den ene af dem er kun leaset.
Man har villa læs: nedlagt landbrug fra 1896! og vovse, ikke en racehund, selvfølgelig…
Arrrg, vi stopper her!
Alt det der, det er jo ikke til at holde ud!
Man skal kunne leve med at blive ældre gammel!!, ikke være flov over det!
Livet er en rejse, og den stopper altså ikke halvvejs, vel?
Og jeg har for øvrigt tænkt mig at smide mine five cents om alting og ingenting, mit pinligt rynkede fjæs og min jeansklædte popo i varierende størrelser op her, så længe I gider læse med (tak fordi I stadig hænger på. I gør mig glad, jo I gør, helt ind i min sjæl!), akkurat ligesom skønne hende her og ditto her.
Om ikke for andet, så for at tage livet af mine egne åndssvage fordomme!
Mens I læser, napper mig lige en dyb indånding, en opstrammende ansigtsmaske og påskesnaps mere, bare til at tage den sidste generthed 😉